Somewhere over the rainbow ... colour idioms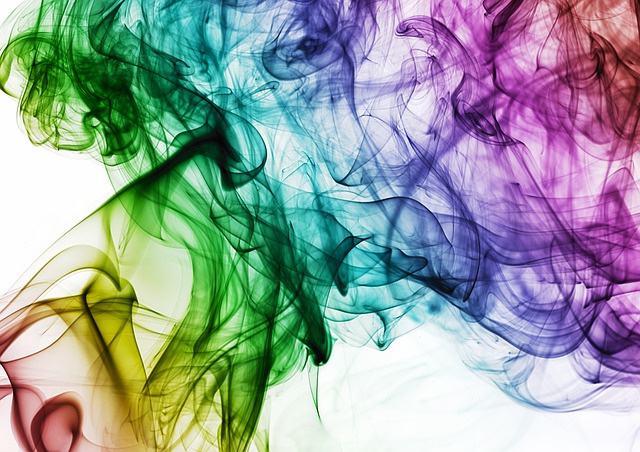 This week we're seeing colours! Below are many common idioms in English related to colour. Some of them are very similar to Spanish, however, some are completely different.
Be in the redEstar en números rojosI owed a lot of money on my credit card and now I'm in the red.
Be caught red-handedPillar con las manos en la masaThe police caught the thief red-handed.
Come out of the blueLlegar de la nadaShe hadn't seen an old friend in years and then he appeared out of the blue.
Once in a blue moonDe ciento a vientoAn eclipse happens once in a blue moon.
Be greenEstar verdeThe intern was green at his job.
Have green fingersTener manos de jardineroMy parents spend a lot of time in the garden as they have green fingers.
Go green with envyEstar verde de envidiaThe actress went green with envy when she learned that her rival had been given the part in the film.
Be tickled pinkEstar contentísimoShe'll be tickled pink when she hears the good news!
Tell a white lieDecir una mentir piadosaEveryone tells white lies from time to time to avoid offending others.
Be the black sheepSer la oveja negraBeing the only one to drop out of school, he was considered the black sheep of the family.
A grey areaEstar en la zona grisFor the moment, the rules of netiquette on social media are still a grey area.
Pass with flying coloursSacar un sobresalienteThey passed their English exams with flying colours.
Show one's true coloursMostrar sus verdaderos coloresOnce the politician was elected as leader, he showed his true colours by not fulfilling the promises he had made in his campaign.
Apart from being aesthetically beautiful, colours are steeped in meaning. They can conjure up certain emotions, such red being related to anger or green to nature, which is why they're purposefully used all the time in paintings and film to give the artistry another dimension. For more on this, watch this montage of colours used in scenes from films.

No comments
Leave a reply